This page is a collection of dragons which didn't meet the criteria for having their own page. Largely, this means they were only drawn once, or were otherwise standalone entities whose existence was more limited in scope than something like a mascot. Anything that was neither used to represent me nor had a prominent purpose or meaning goes here even if it did appear more than once. As much as possible, these will be presented in chronological order.
UNKNOWN YEAR
The exact chronology of these dragons' creation is lost to time, so they're going here.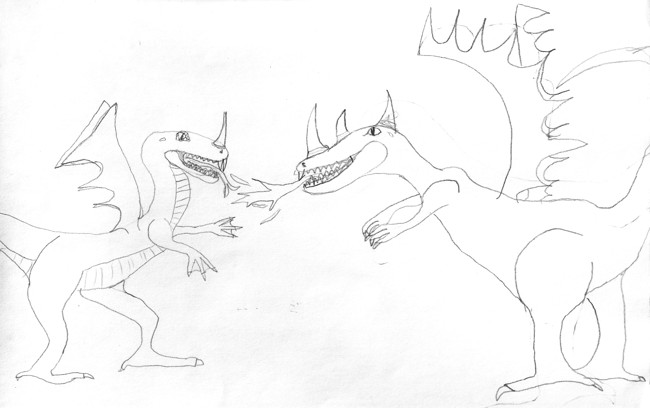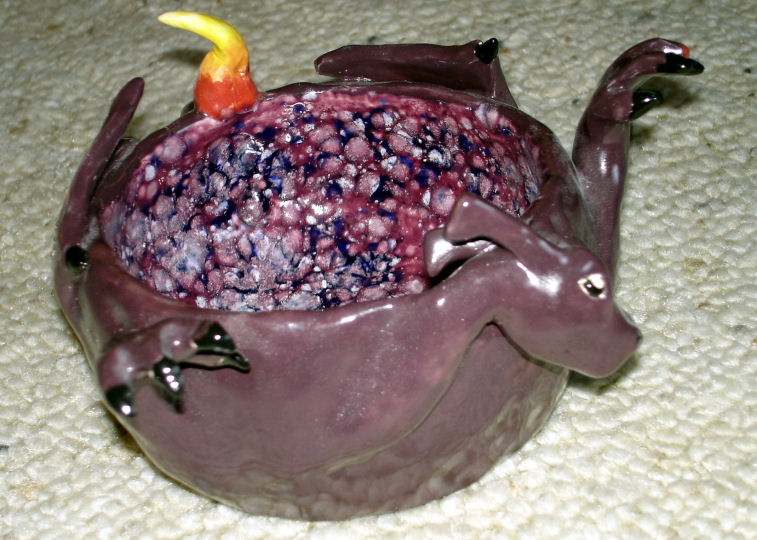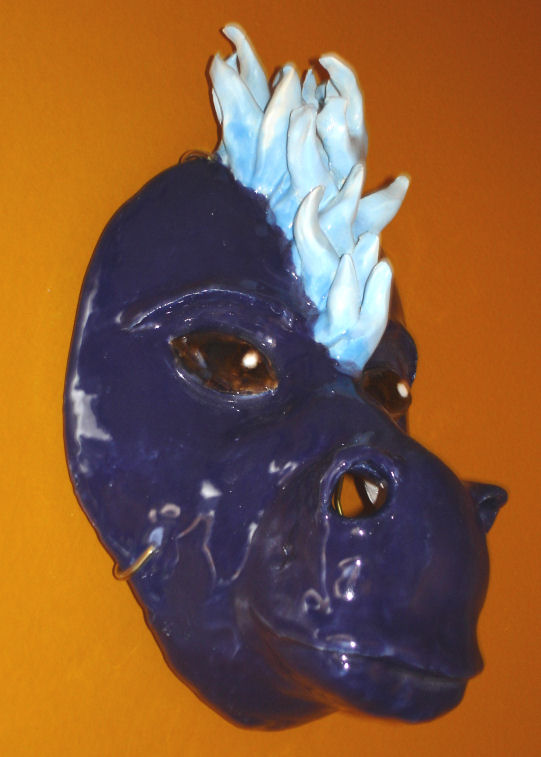 2004
This year's dragon art was dominated by both the initial painting that later became Moony and the Vegeta dragon, so little else is left to go here.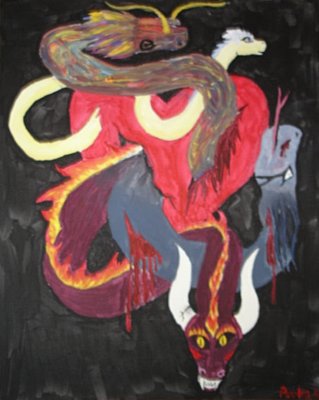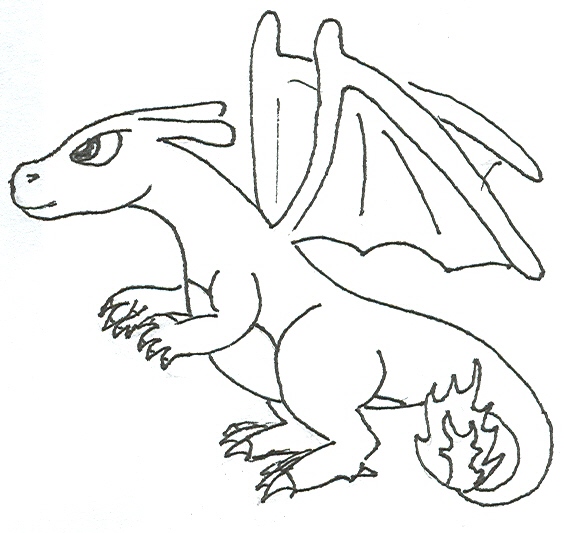 2005
Not much going on here outside of more Charizard and some single-use noodle dragons drawn alongside existing recurring ones.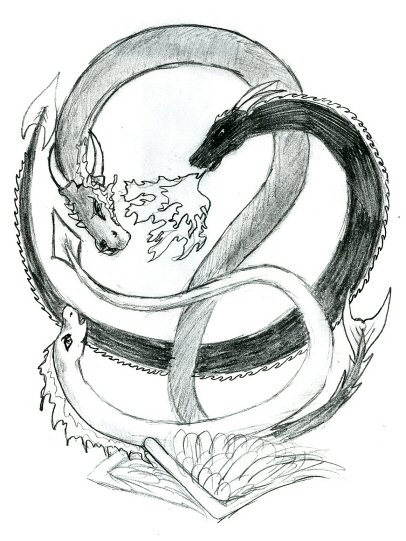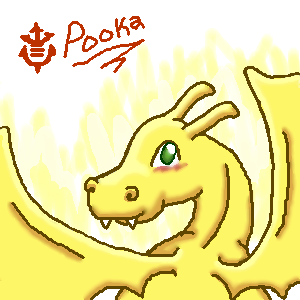 2006
While the Moon and Sun dragons dominated this year, a few other random things made appearances.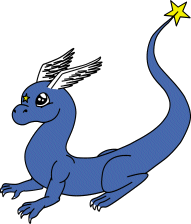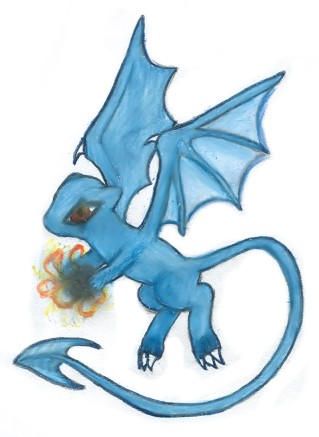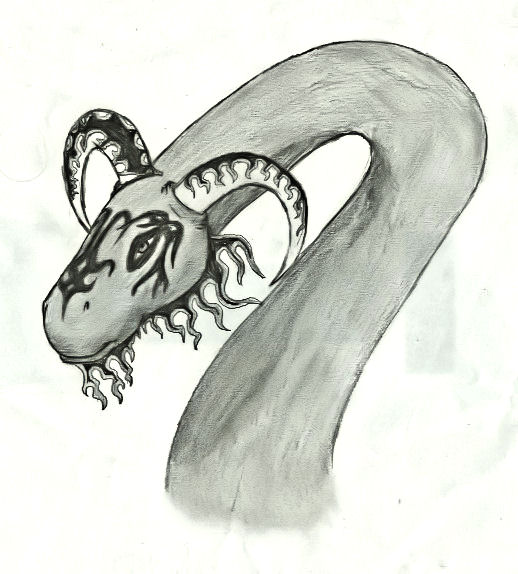 2007
Outside of Starr, this year featured far more foxes/kitsunes than dragons.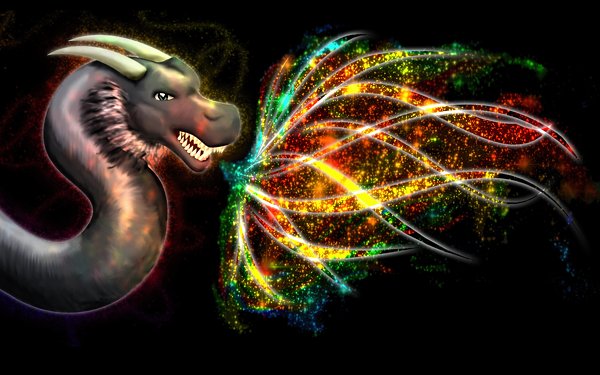 2008
Eliminating revisits of older dragons and the logo that would later become the first dragon Kinarii, the only other things are these.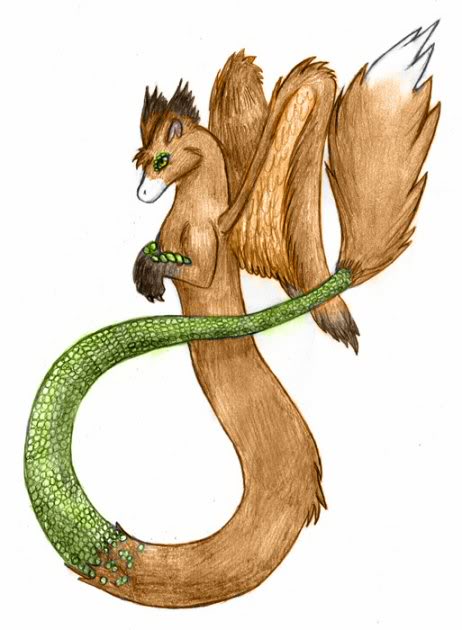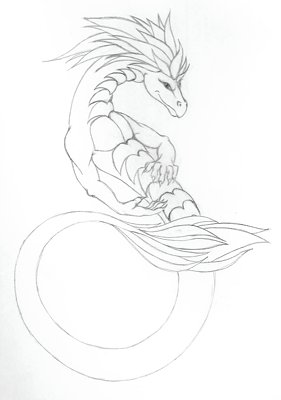 2009
This tumultuous year was bursting at the seams with dragons, being the year of inception for 5 of the 9 major dragon characters. In addition to them, there were quite a few one-offs.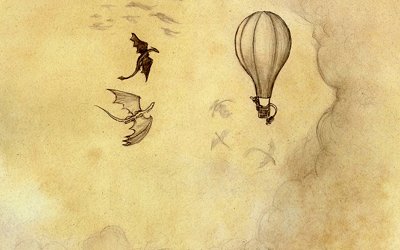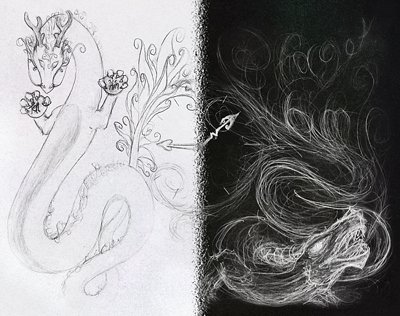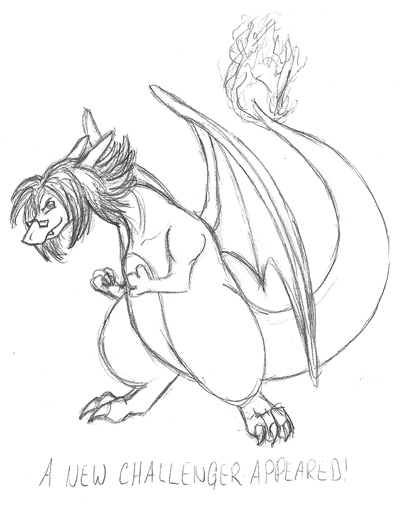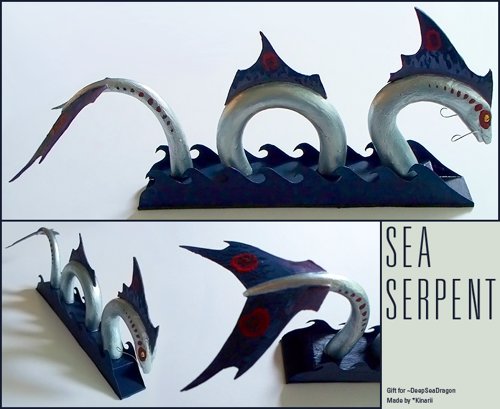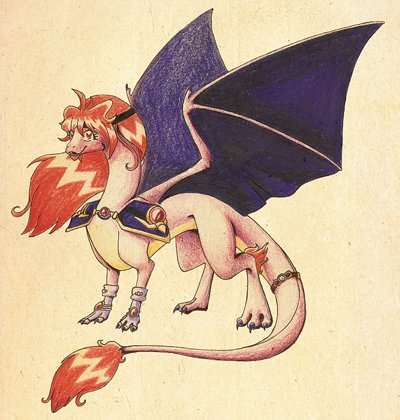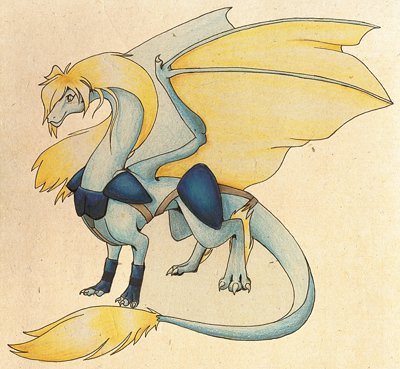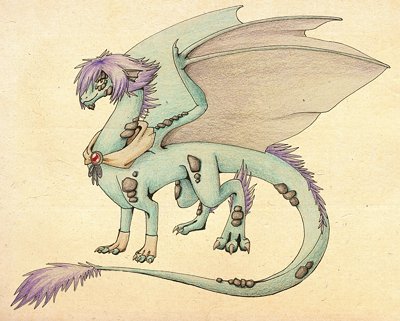 2010
This year was so crammed full of dragons that I had to leave out some of the more minor sketches.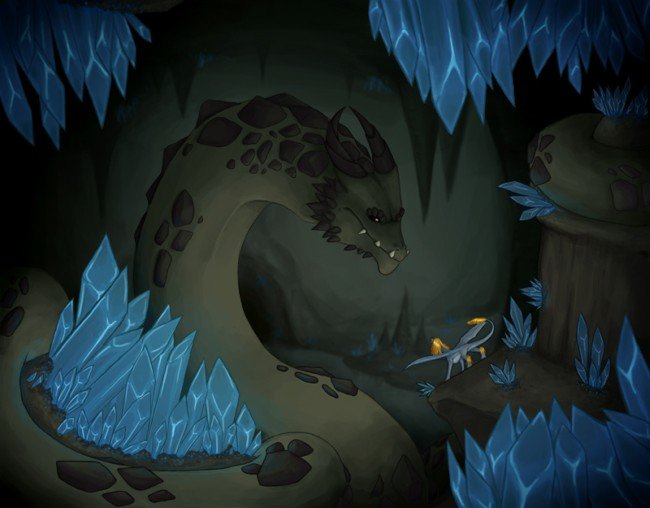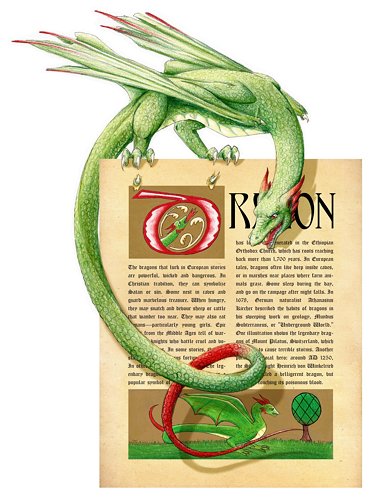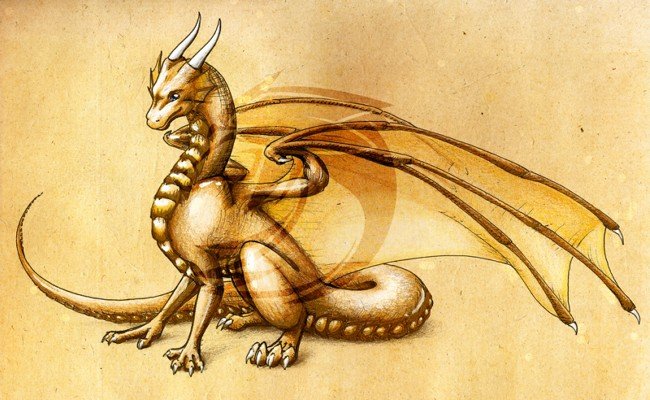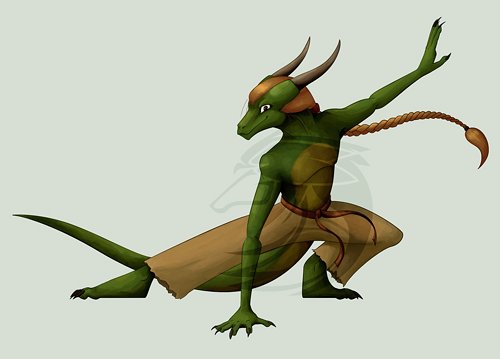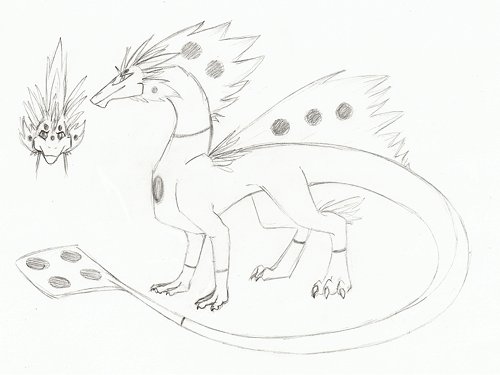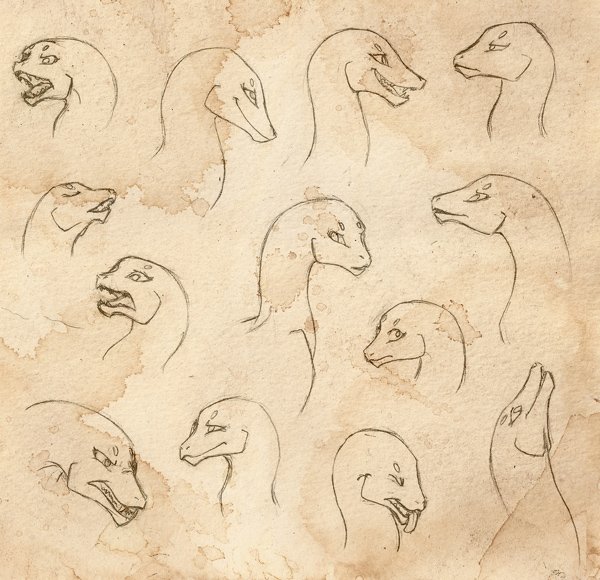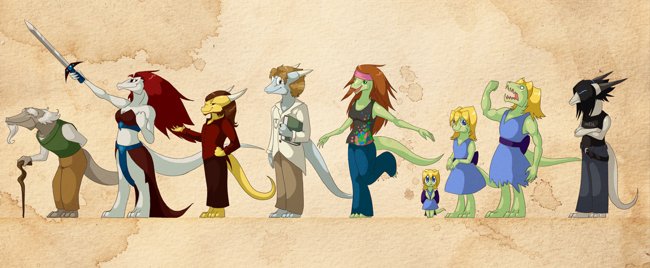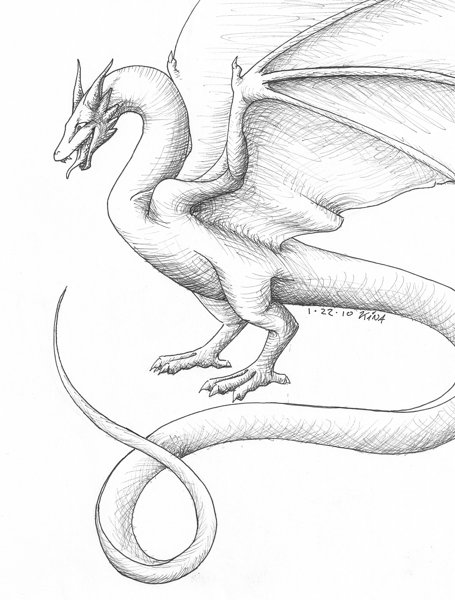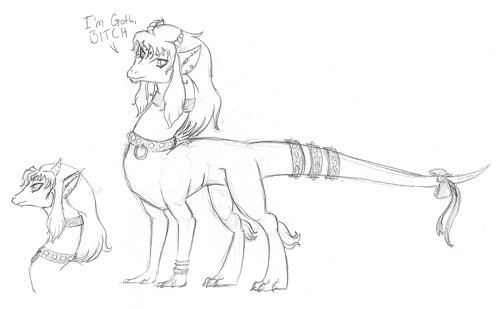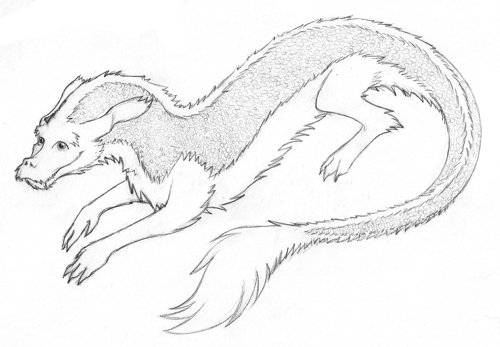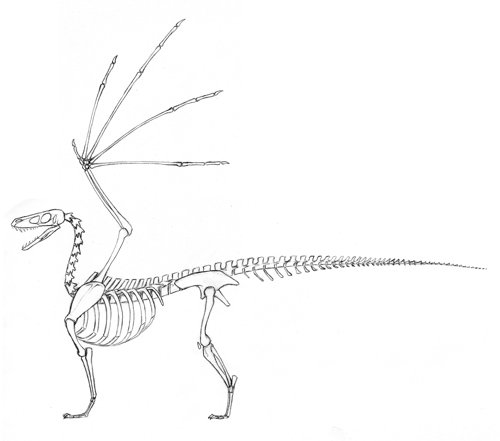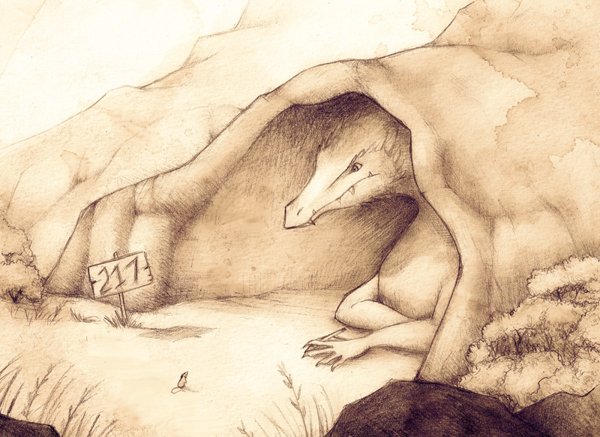 2011
A considerable amount of this year's artistic efforts were spent on developing the Dawnbringer as a species and other creatures from its world, leaving not much else in the random dragon department.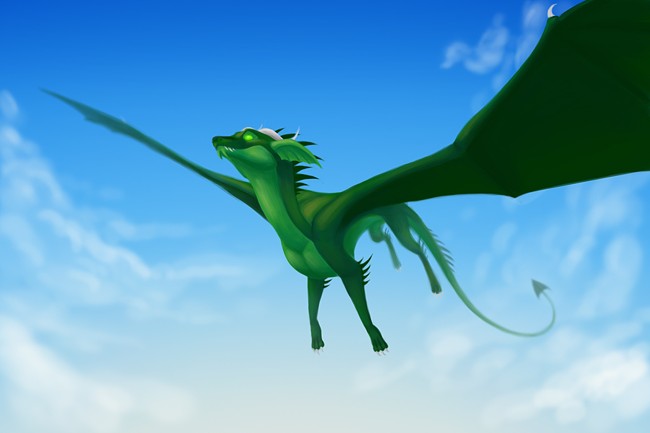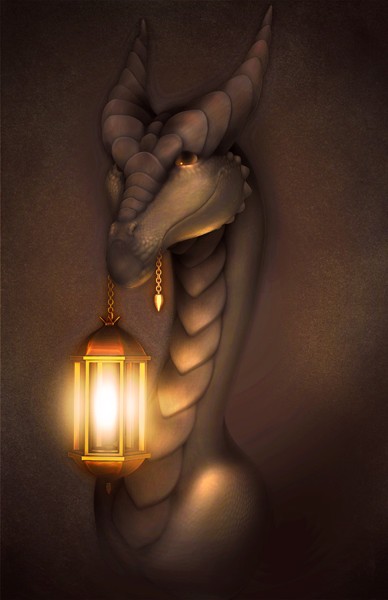 2012
The year I got my degree. Like the previous year, much of it was spent on development of other things, but there were still some random dragons mixed in there.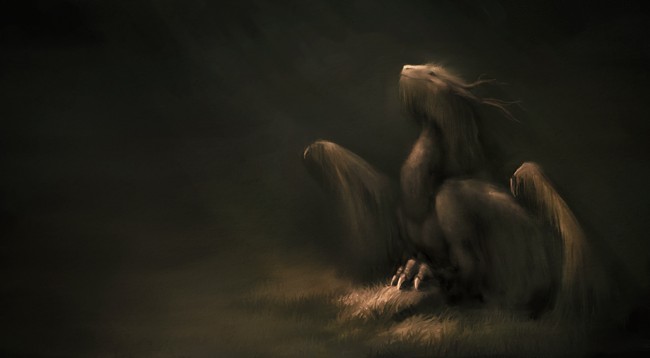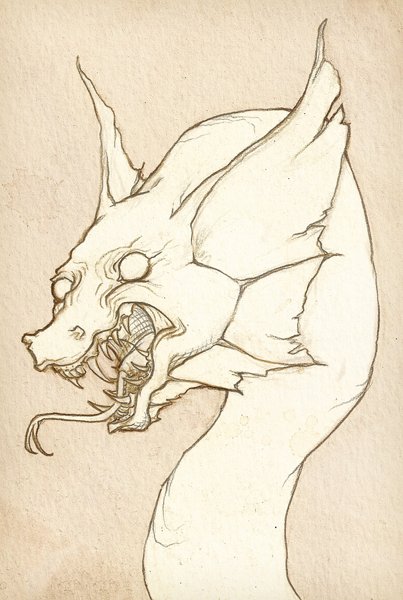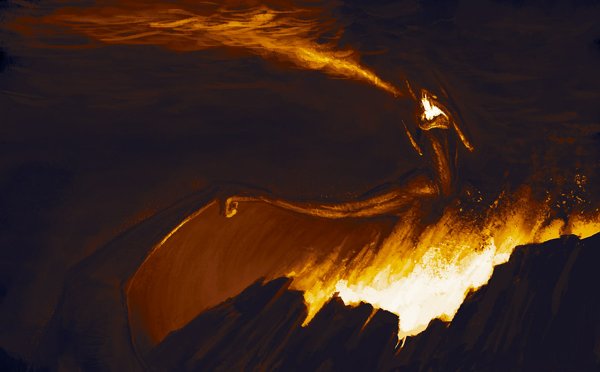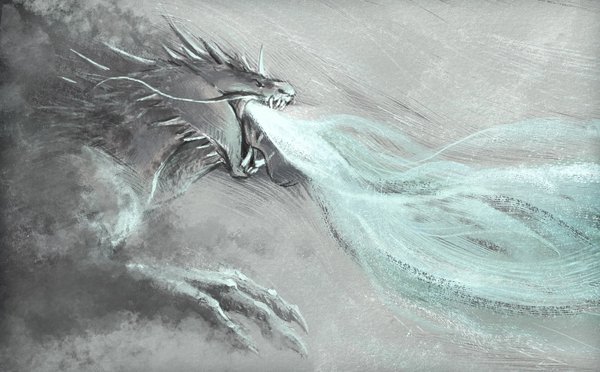 2013
I spent my first year of freedom doing a lot of different creature art, but there are a fair few dragons in there. This is also the cut-off year of my main portfolio website - nothing older than this is still displayed in my more professional galleries.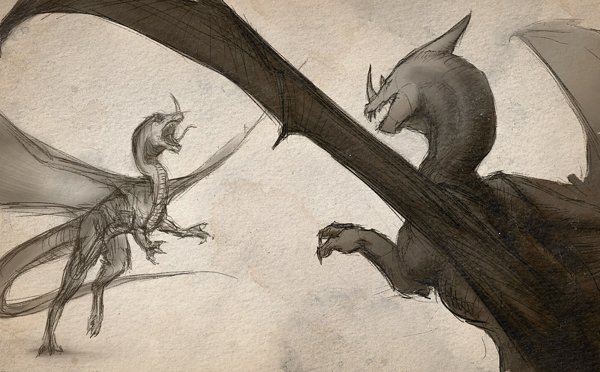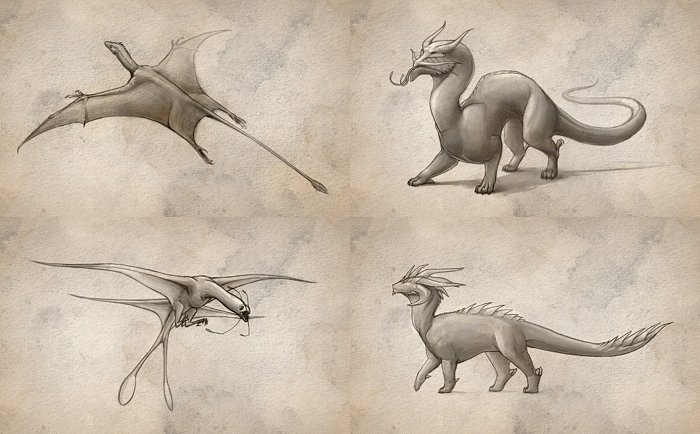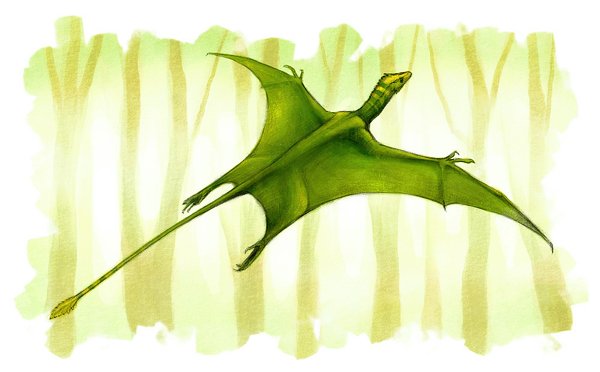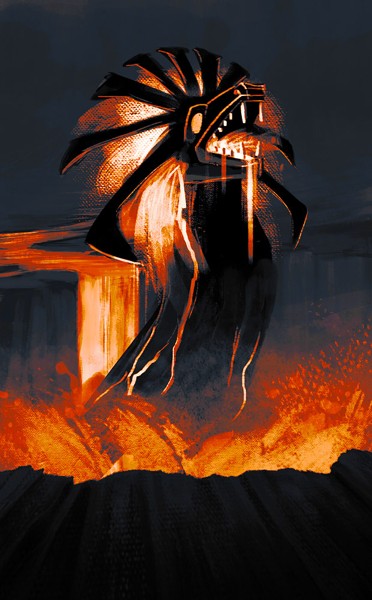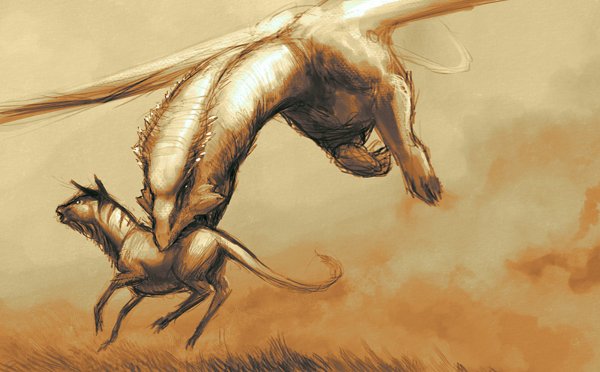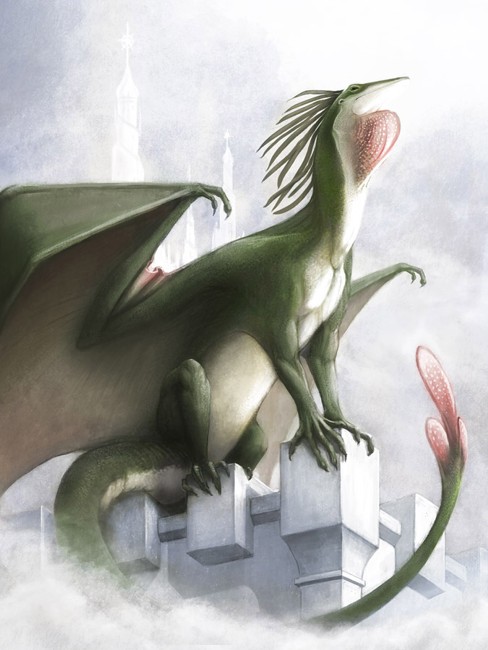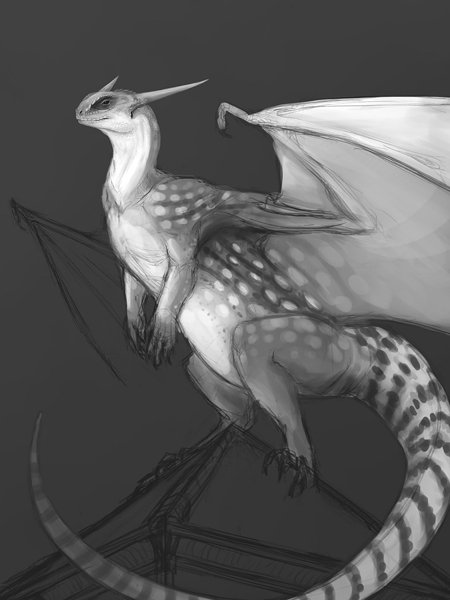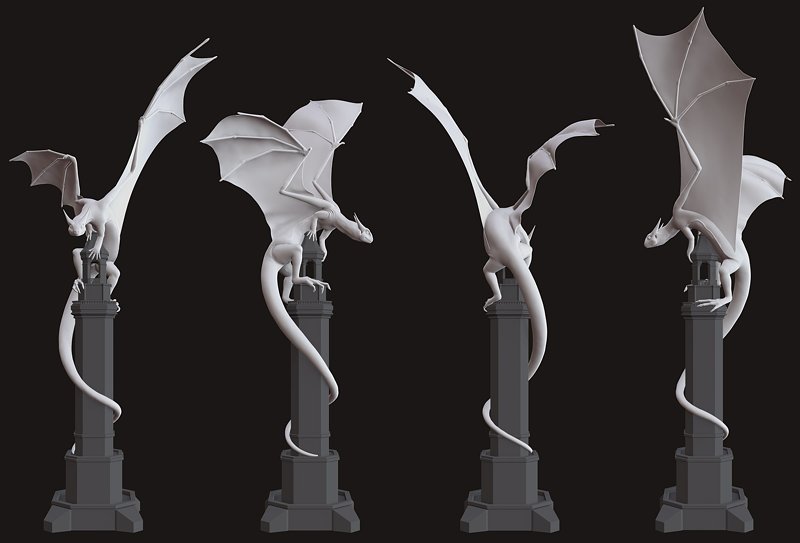 2014
The year I started setting the upward trajectory of my life in motion (or so I thought at the time). Between revisits of old dragons and new characters/subjects (chiefly paleoart), there was still plenty of room for one-offs.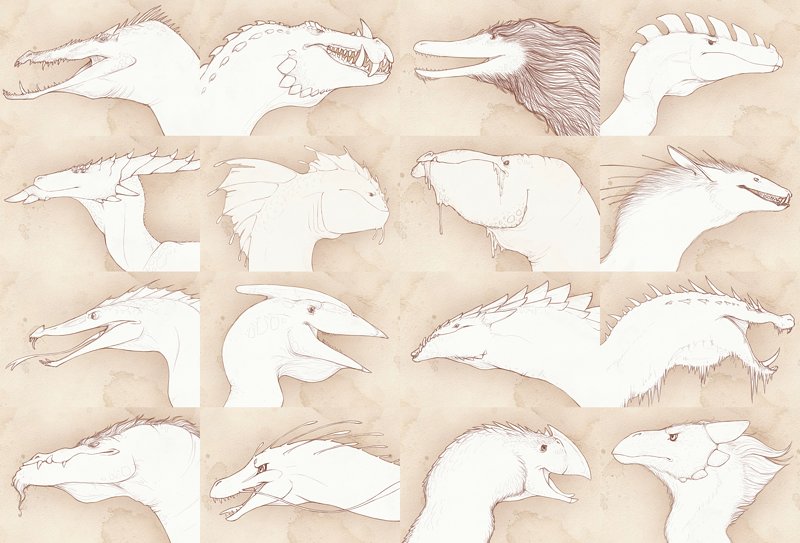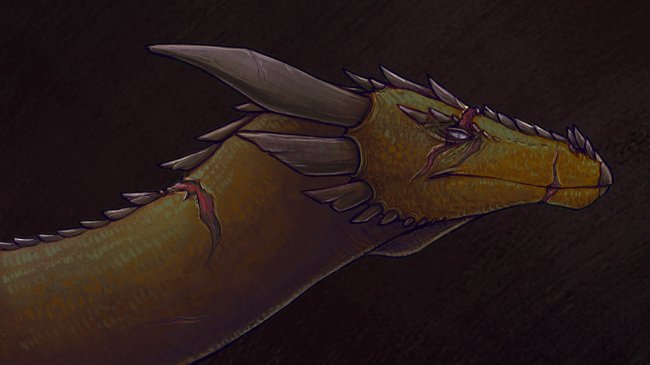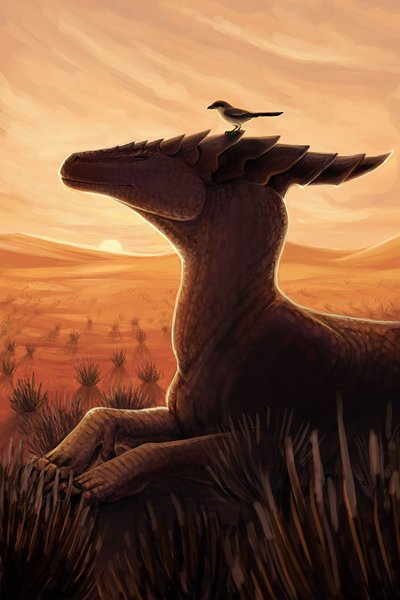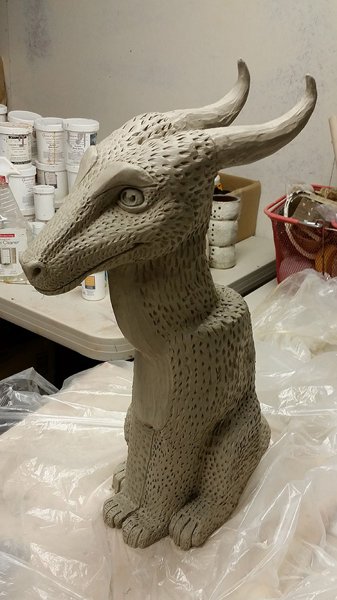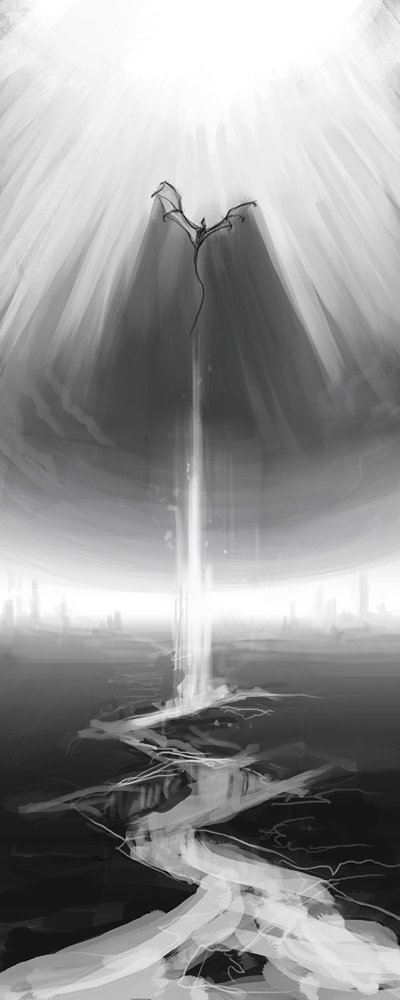 2015
Outside of the continued art of the gold dragon/Dawnbringer, dragons were a dying breed this year in my art. After this, they disappeared altogether for the rest of the decade, in part due to unintended life changes/career failure putting a damp on a lot of personal art, and a shift to paleoart as a primary subject.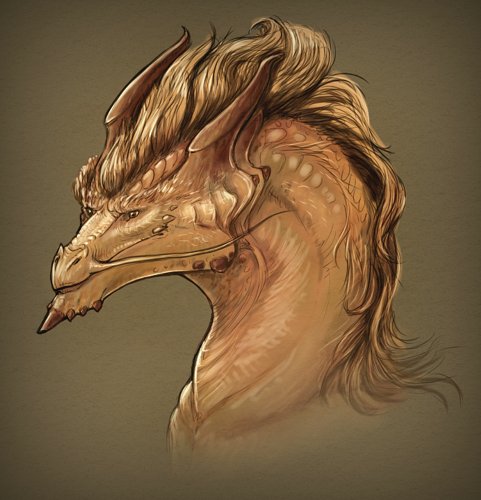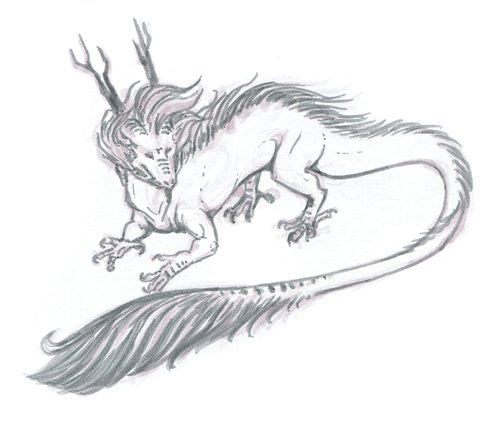 2021
After a massive hiatus, dragons finally reappeared in my art again in the summer of this year.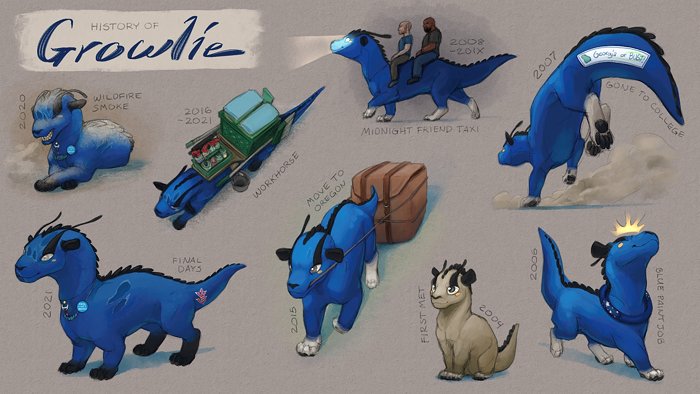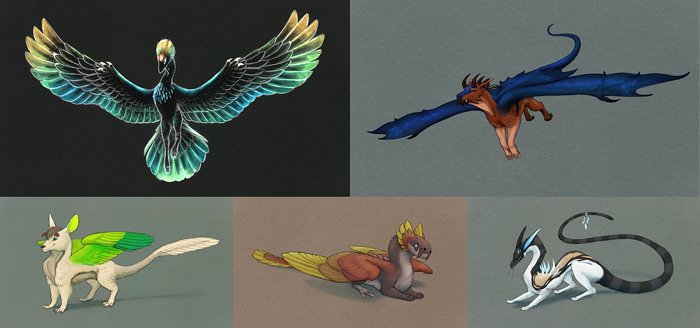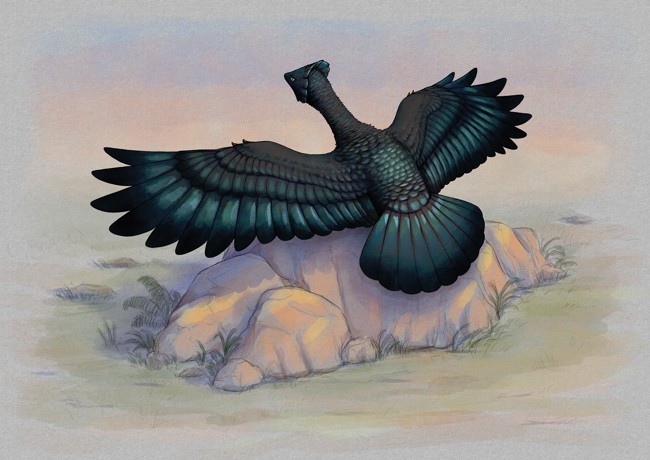 2022
Besides a revisit of two of my older dragons, Art Fight was the only source of dragon art this year.